For private individuals as well as for corporate clients we produce ship models exactly according to your ideas and wishes. With more than 30 years of experience with wood and in model building of all kinds of ships, we can offer you high-quality custom-made products, whether as a single piece, small series or large series.
We manufacture models of all types of ships in any length between 40 and 600 CM.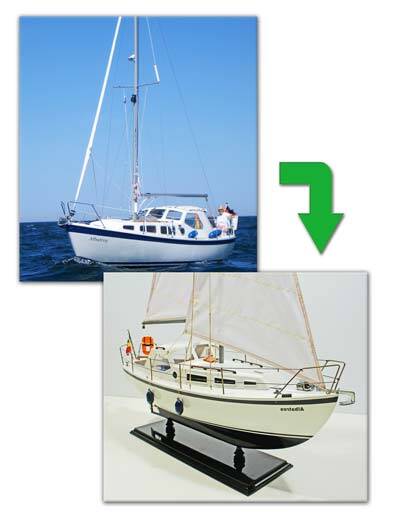 What does an individual production cost?
The price depends on the type of ship, the size of the model and the edition size. For small or large series we can offer you significantly lower unit prices compared to individual production.
Just send us a few pictures of the ship or boat with the desired length and number of pieces, we will be happy to prepare an individual and non-binding offer.
Which documents are required?
Basically we can work with photos, plans, drawings and 3D or CAD files. But at least we need photos of the desired ship.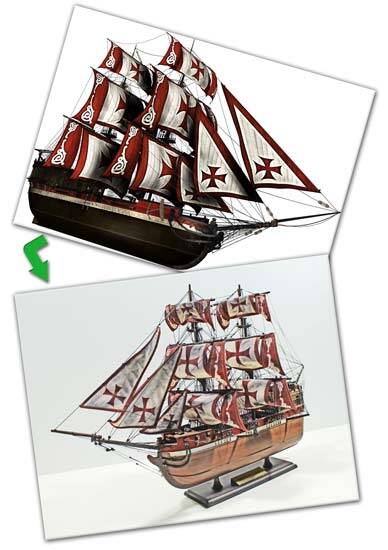 How long is the delivery time?
The delivery time depends on the complexity of the model, the number of pieces and the capacity of our manufactory. But normally we deliver your order within 2-3 months. We will gladly inform you about the exact delivery time on request.
Can the production of the model be followed?
During the entire production process, you will receive weekly pictures of the current production status so that you are involved in all phases of production. In this way, you have the opportunity to inform us of any change requests or additions even during production.
Which materials are used?
We manufacture all hulls of our ship models in frame construction from wood. In addition, a variety of other materials such as brass, copper, stainless steel, leather and fabric are used, depending on the type of ship.
Please do not hesitate to contact us if you have any questions or require further information about custom-made ship models.